Making travel easier for all
We're always trying to make travel easier for all our passengers, whatever their needs. Every year we carry more than 450,000 passengers who need special assistance and that number is growing year by year.
To make sure that we're able to deliver the services that enable our customers to have a comfortable journey with us, we got together with a group of European experts and formed our ESAAG group (easyJet Special Assistance Advisory Group) in 2012 to provide guidance and advice on the services we provides to passengers who require special assistance. Over the last few years ESAAG has led the way in changing the way the wider airline industry views the needs of those with special requirements.
ESAAG is chaired by Lord David Blunkett and is made up of experts in disability issues and accessible travel.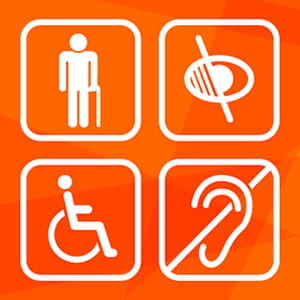 "We are working with Europe-wide bodies, as well as the Civil Aviation Authority, and have launched a charter to get people in the airline industry and in regulation to take this seriously. It isn't about one individual airline – we see this as being about the passenger experience wherever they are. There's a growing number of ageing passengers, in particular, who want to continue flying."
Smoothing the way for some makes sense for everyone "Some people think those with special requirements are getting extra attention. Believe it or not, there's some resentment, but it makes all passengers' lives a lot easier. Otherwise, everything would slow down and your journey would be less pleasant."
Recently we have worked with ESAAG on the design of our new A320 aircraft, making changes to the toilet facilities and introducing on board wheelchairs on all our aircraft.