Together, we have raised over £12 million for children
Thanks to the incredible support of our customers and employees, the easyJet and UNICEF Change for Good partnership has already raised over £12 million, helping to protect millions of children around the world from disease and keep them safe during emergencies.

This summer we are collecting funds on board to support UNICEF's vital work to help children continue their education when affected by conflict or disaster.
When disaster strikes, education is a lifeline for children, providing a safe space and protection from the dangers around them. School gives children stability and structure to help cope with the trauma they have experienced and offers a single place where UNICEF can provide life-saving food, water and medicine. And most importantly, ensuring children have an education gives them the chance of a brighter future.
Look out for collections on board when you fly with easyJet between Sunday 1st July until Sunday 30th September and donate your spare change to help build a safer world for every child.
The School in a Box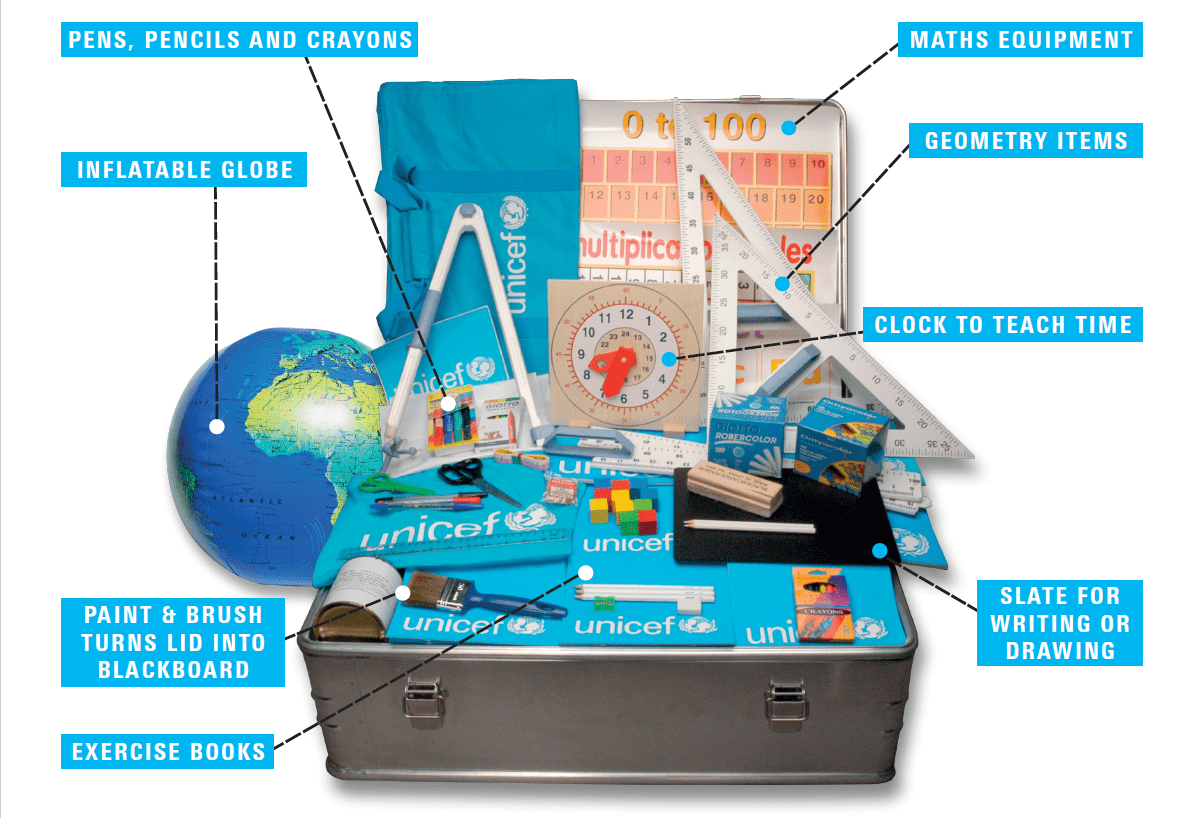 A school in a box is a pop-up classroom that can be set up anywhere. Within days of a sudden emergency, UNICEF can use the school in a box to provide three months' worth of teaching supplies for a teacher and 40 students. It includes books, pens, pencils, science and art supplies and even a can of paint to turn the lid of the box into a blackboard
A UNICEF school in a box costs £155/ €175. That's less than £1 per seat on an easyJet plane. Just one flight could fund a whole school in a box to provide education for over 40 children
Even a small amount of change makes a huge difference. Just two pounds could provide pencils for 200 children.
How Change for Good donations help children
The Change for Good partnership of UNICEF and easyJet raises money and awareness for children around the world.

easyJet does not retain any of the money that is donated by customers on our flights.

Travelex, which collects and processes the coins and notes from airports around Europe for easyJet, makes a charge for this process and converts non-Sterling donations into UK currency. This is a standard practice for charity collections where the donations have to be processed, transported and converted into a different currency.

UNICEF also retain some funds to cover administrative and other costs. These funds allow UNICEF to develop the Change for Good partnership, so that more money can be raised for children in the future.

This means that in 2018 for every £1 (or equivalent) donated, 84p went to UNICEF's work for children around the world.
Thank you for your support.