Here's the lowdown
We know that dragging a cabin bag through the airport, unpacking it at security and then rushing for locker space can take all the fun out of travelling.
So let us introduce you to Hands Free.
Simply drop your cabin bag off at easyJet Plus Bag Drop, walk past all those unpacking at security, board the aircraft early or at your leisure and we'll have your bag delivered amongst the first.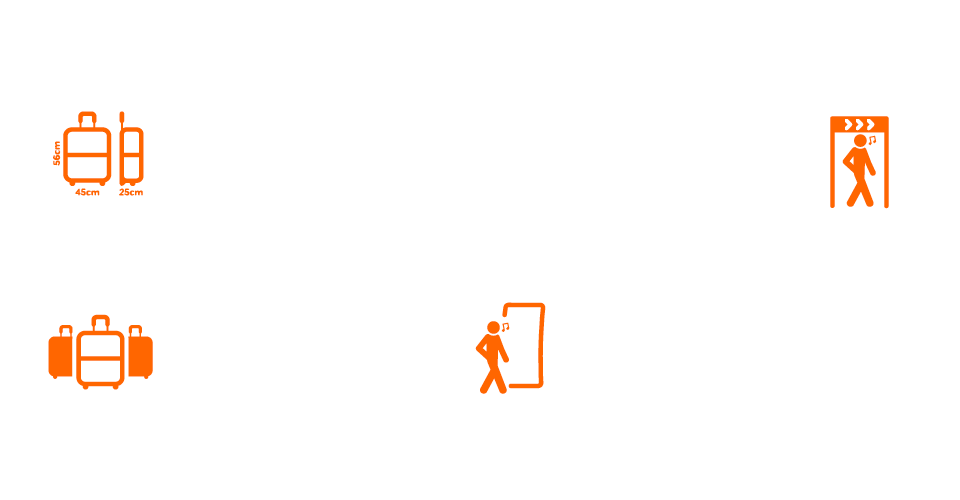 To qualify for Hands Free customers can bring ONE cabin bag 56 x 45 x 25cm (including handles and wheels) to the easyJet Plus Bag Drop. Customers can remove a small item (45x36x20cm) from their cabin bag and take on-board with them.
Failure to comply with our cabin bag policy will result in airport charges being applied.
easyJet Plus customers may take an additional under the seat bag on-board.
If you bring an additional cabin bag to the gate, your bag will be checked into the aircraft hold and a charge will apply. Please refer to our Fees & Charges. Standard terms and conditions apply for cabin bags over the maximum dimensions.
A Family Bundle consists of one cabin bag per person where all persons are on a single booking. The max number of passengers for the group bundle is 6.