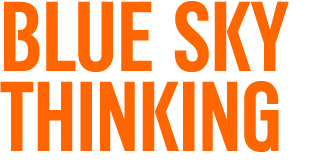 Join the Founders Factory Startup Accelerator Programme

We have partnered with Founders Factory Ltd to help discover and accelerate new startups in the Travel Tech space.

This partnership will create real value for us and our passengers by putting disruptive thinking at the centre of our digital strategy. Over the last five years, we have used digital to transform the airline and the experience of our passengers.
What startups are we looking for?
Travel
inspiration
& booking
What support do startups receive?



easyJet is Europe's leading airline


We carry over 70m annually on 830 routes in 31 countries


Access to our key decision makers so deals can be done quickly


Help you scale your products through our distribution channels


Give you unprecedented access to deep expertise and market insights


Be a low-risk testing partner so you can iterate your proposition and find product / market fit


Consider direct investments when opportunities are strategic

Founders Factory is the only accelerator to have bespoke programs for every startup and has the largest operating team for startup support in the world


The program lasts a total of 6 months


Support covers growth, product, design, technology, AI, data science, marketing, partnerships and fundraising with an in-house 60 person team


Investor database of +330 funds and +1,000 angels


Average of 40 qualified investor introductions per startup
Founders Factory takes a 7% equity stake when companies have raised less than £500k; and less if they have raised more.
When and how should startups apply?



Applications are open now!
What has happened in the accelerator previously & who are we already working with?


Together with Founders Factory we announced our first startups selected for accelerator programme – LuckyTrip and Flio. Read the story >

Our newest partnership is with TrustedHousesitters to provide new travel opportunities for pet owners and animal lovers. Read the story >



More about Founders Factory
Founders Factory will build and grow over 200 tech startups within the next five years. In doing so, we'll be creating thousands of jobs and attracting startups from around the world to join our programme, across six sectors.
Our investors from across those six sectors are easyJet for travel tech, L'Oreal (beauty tech), Guardian Media Group (media tech), the UK's biggest insurer Aviva (fintech), CSC Group (AI) one of China's biggest tech investors and Holtzbrinck for edtech.

Founders Factory was created by Brent Hoberman (lastminute.com, MADE.COM) and Henry Lane Fox (Founders Forum) and is supported by a dedicated 60 person operations team consisting of world class digital experts who have worked at the best firms and many of whom are successful entrepreneurs themselves.


www.foundersfactory.com