The world's first Christmas lights show with a plane!
❝ Twas the week before Christmas and quiet as a mouse,
Luton Airport and easyJet staff were stirring, to decorate a sleigh for jolly St Klaus.
To thank our staff and families for a marvellous year,
We overtook the hangar, to create some magical Christmas cheer.

Our maintenance workers arrived for the night
With donuts and coffee and warm coats held tight. ~
They strung lights by the garland and tinselled the trees,
And festooned a plane for the public to see.
Come one and all and stay a while
"We've got the world's first airplane light show!" we said with a smile.
Low and behold inside the doors,
Was a light show of magic befitting old Santa Claus.
The magical show was met with a cheer,
Marking the end to a fairy-tale year.
Then easyJet and Luton Airport exclaimed with delight,
Happy Christmas to all and to all a good flight! ❞
Christmas comes but once a year, so we've created some festive cheer!
London Luton Airport asked for our help to give our customers a magic Christmas surprise. How could we say no?
We lent them a plane and went to work to create the world's first light show with an airplane!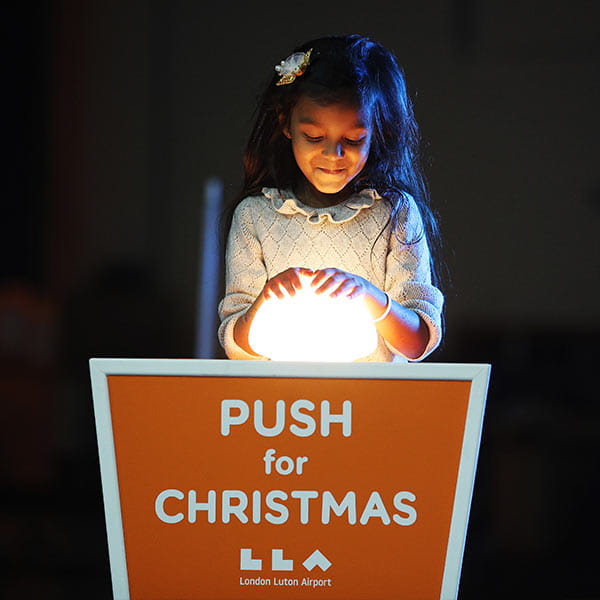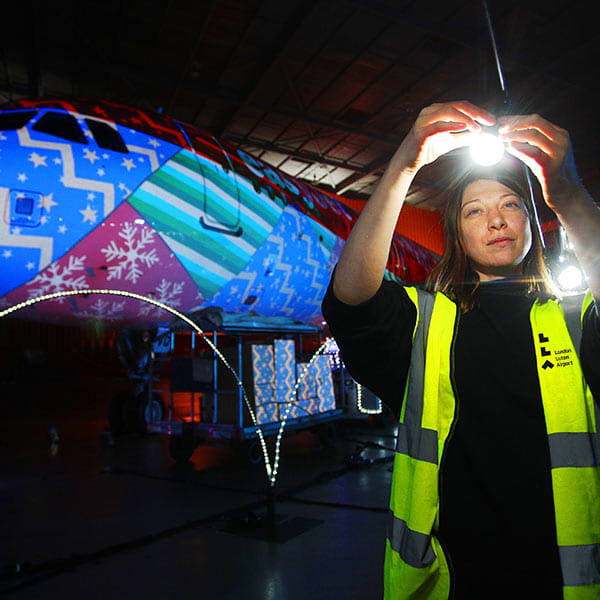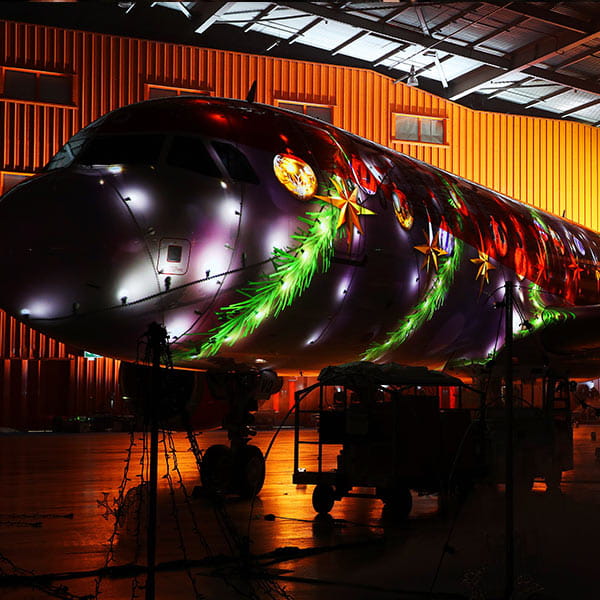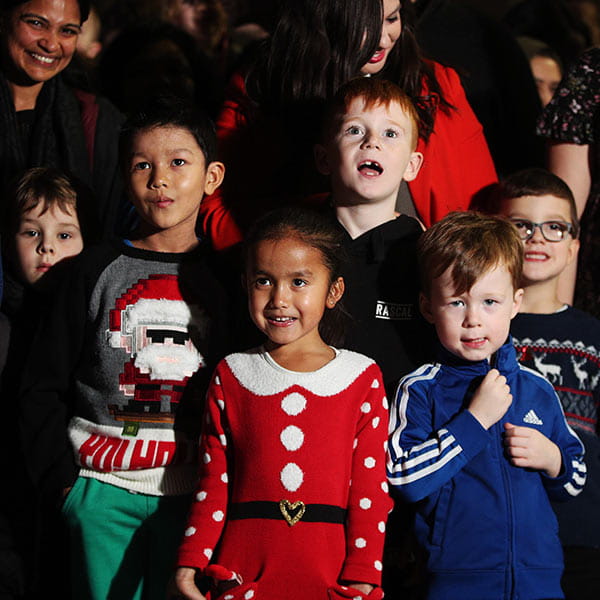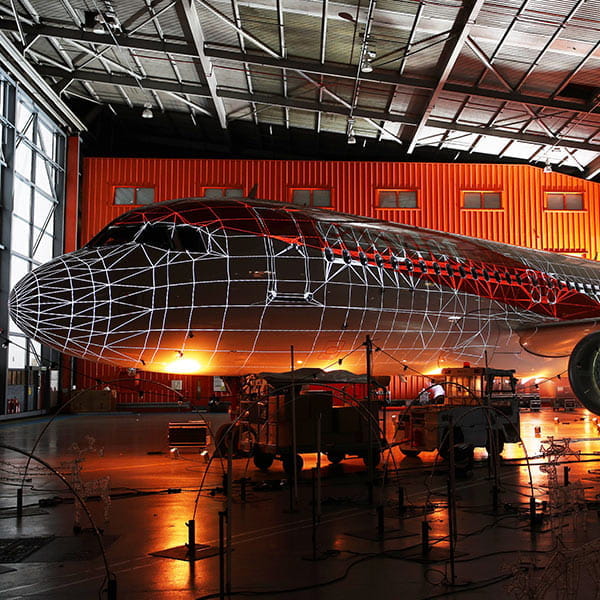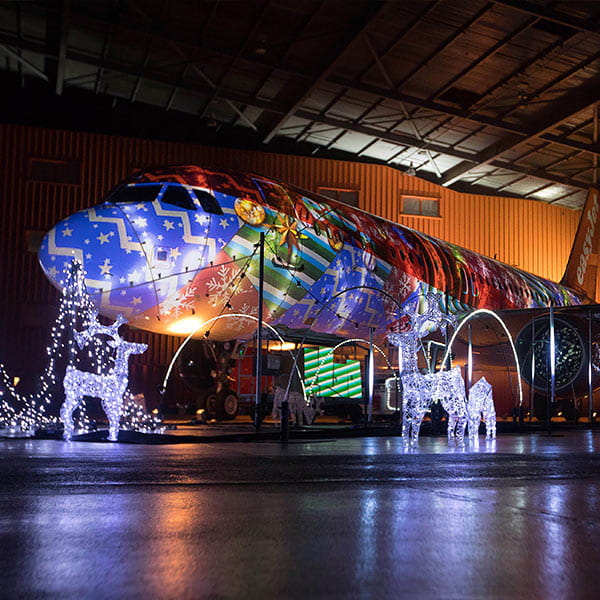 Yule shop til you drop
With just a few shopping days left, these offbeat Christmas Markets are well worth mulling over.


The artsy one
As festivals go, Christmas isn't usually noted for its lofty aesthetic standards or surfeit of good taste. Oslo's stylish Designers' Christmas Market, however, sets out to change all that with 140 traders hawking the cream of Scandi style. Pick up everything from elegant greeting cards to jazzy jewellery via one-of-a-kind homeware, without a naff 'Santa stop here!' sign in sight.
1 & 2 Dec. 50DKK (€7) entry.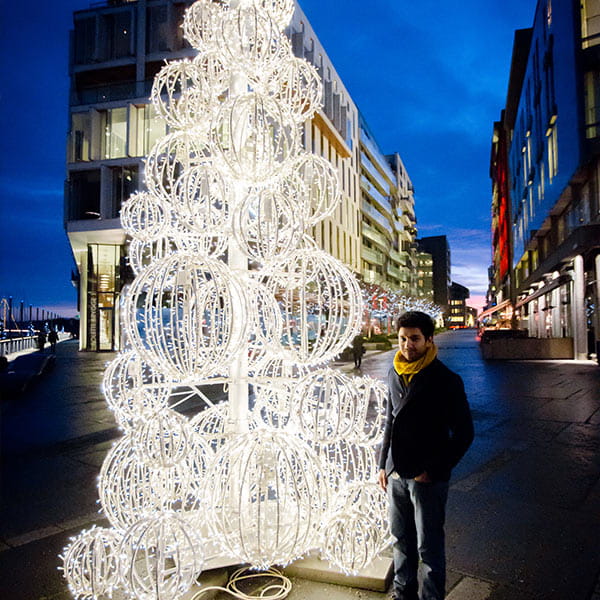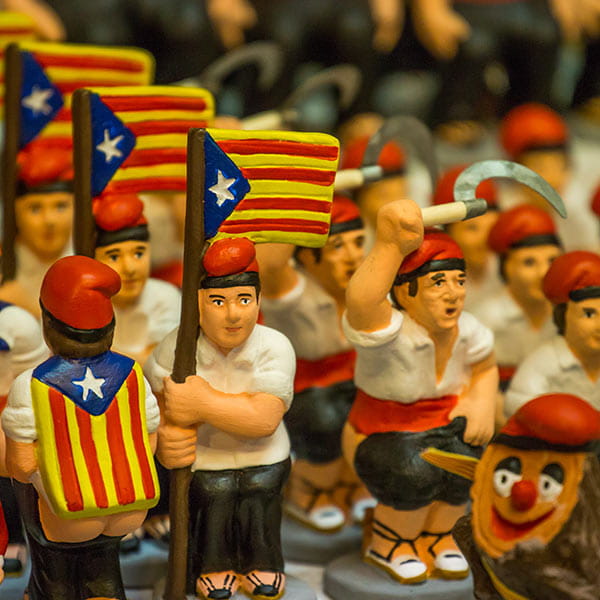 The lucky one
The Fira de Santa Llúcia market in Barcelona specialises in the Catalan tradition of pesebres, where locals make dinky nativity scenes using cute figurines. Sounds wholesome – until you learn the market's runaway bestseller is El Caganer, or 'the crapper', a tiny defecating man who supposedly promotes fertility and good fortune for the year ahead. A fun day out, though you may wish to drop the kids off first.
Until 23 Dec. Free.


The beautiful one
Stately, baroque Budapest is under zero pressure to move with the times. Still, alongside old-school charm in the shape of its ice rink, folk concerts and a towering tree, the city's Basilica Christmas Market also boasts a fabulous 21st-century light show, projected onto the handsome façade of St Stephens. For best results, wear the 3D glasses (provided) and neck a few brandy-based krampampulis. Hey, it's tradition.
Until 1 Jan 2019. Free.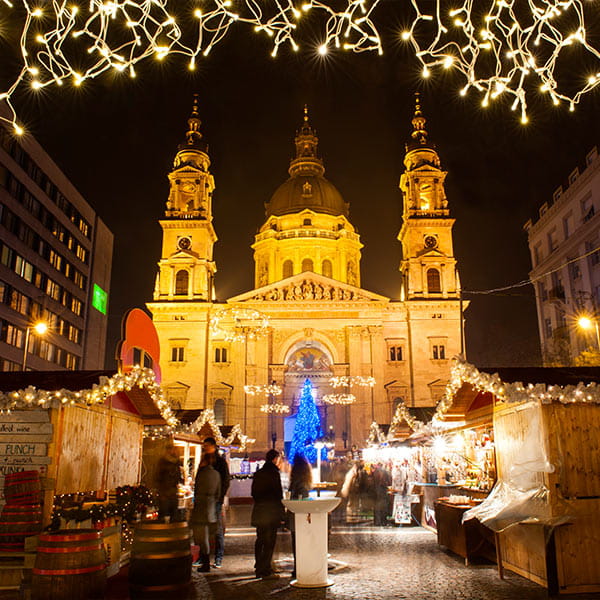 The candlelit one
There's pretty Christmas lights and then there's Candele a Candelara, an enchanting candlelit Yuletide market and festival nestled in the picturesque hills of the Marche region of Italy. Trek into a fortified medieval village for an illuminating experience, as candles light the way and subtly perfume the evening air.
Weekends until 16 Dec. €3.



The doggy one
It's the most wonderful time of the year for your loyal mutt, too, so leading Berlin groomer Ally & Dotty is hosting a 40-stall dog-themed festive market for the seventh time at Paulsborn in the pooch-friendly Grunewald (which is a forest). Browse dog food, treats, sweaters, alternative medicine, vets, dog painters, caricaturists and photographers, dog-sitters, harnesses and literally every other totally barking canine Christmas treat you can think of.
1 & 2 Dec. €2 entry.