Reducing our environmental impact
Our biggest impact on the environment is fuel and the associated carbon emissions. Our continued efforts to reduce our fuel usage and costs also have the effect of reducing our impact on the environment.
We also want to be a good neighbour in the communities around the airports. We are committed to reducing the impact of our aircraft on local communities and our pilots continue to fly as efficiently and quietly as possible.
Already our passengers' carbon footprint is among the lowest in the industry at 81.05 grams CO2 per passenger kilometre. This has decreased by more than a quarter between 2001 and 2013 and we are already making good progress on our current target of a further 8% reduction between 2013 and 2020.
Back in 2013, we set a target to reduce carbon emissions by 5% per passenger kilometre by 2022. And guess what? Last year we'd already got to 3%, so we decided to strengthen the target to an 8% reduction by 2020 – a bigger reduction and earlier.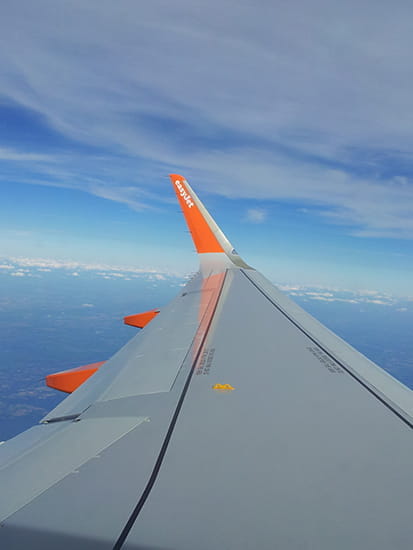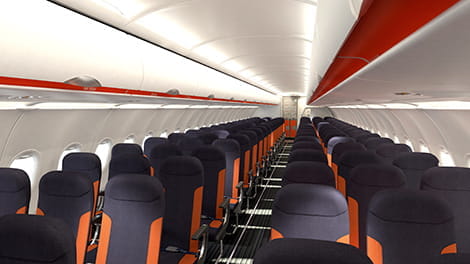 Fuel is just one way we can reduce our carbon emissions. We also look at every component on board the aircraft in our pursuit of efficiency from using lighter cabin trolleys to a maintenance programme that ensures the engines run as efficiently possible.
And, while our fleet of Airbus A319 and Airbus A320 planes are among the youngest in the world, from 2017 we'll start taking delivery of 100 new-generation Airbus A320 Neo planes, fitted with advanced engines and 'sharklets' wingtips, making them up to 15% more fuel efficient and an impressive 50% reduction in noise during takeoff and landing.
Here's a few examples of some of our projects:
26% seat-weight reduction thanks to the new lightweight Recaro seats, which are in all new airplanes, since 2013
1,900 fewer tonnes of CO2 since cockpits went paperless in 2014: Panasonic Toughpads replaced laptops and printed navigation charts
Six more seats added to existing A320s, keeping current levels of comfort but upping environmental efficiency
4% saving in fuel consumption, with the introduction of 'sharklet' wing tips, on all aircrafts since 2013
15% reduction in fuel consumption and CO2 emissions, compared with today's engines with the introduction of A320 NEO's from mid-2017