Making a booking for groups of 15 or more through our dedicated team
We understand that arranging group travel isn't always easy, but we're committed to making travel easy and affordable for all travel bookers!

Whether you're travelling for a family party or corporate event; a sports tour or holiday, our dedicated group bookings team are here to assist you every step of the way.
Why book your group travel with us?
Service
A dedicated team to look after you


Call or emails us and a member
of the team will respond to you
Email us: groups@easyjet.com
Call us:
+44 (0)330 365 5200 / +44 330 365 5202
9:00 to 17:30, Mon to Sun, UK time
Allocated seating included


Flexibility to add and change names


We'll always try to seat your
group together
Security
Provide names up to 14 days prior to
the date of travel without incurring any
additional fees


Unique and secure Advance Passenger
Information online tool to add the names
of all your group members and
assign seats


Ability to break down your group booking
into smaller groups with unique booking
references so that people travelling
together can check-in together
Confidence
We have an expert team of travel
bookers


We're here to help you
through the booking process


If you change your mind, you can
cancel your booking within the first
24 hours, and have it refunded
for a £30 administrative fee




Add hold bags to your group booking


Add sporting equipment to your group booking


Upgrade your seats to include Speedy Boarding
Request a group booking quote
Please contact our dedicated groups team:

Email us: groups@easyjet.com
Call us: +44 (0)330 365 5200 / +44 330 365 5202
We're open 09:00 to 17:30, Monday to Sunday, UK local time.
Please see the list of things we'll have to know to give you a quote:
The first and last name of the person requesting the quotation
Email address that we should send the quotation to
Specific travel information:

Business name (if applicable)
Outbound dates & inbound dates
Departure airport
Arrival airport
Number of adults/ children/ infants travelling and ages

Should Special Assistance be required for any passengers travelling please state the details of the assistance and for which passenger
If emailing us, please attach any supporting documents that are relevant to your enquiry
If enquiring about an existing booking, please let us know the booking reference
What happens after you've received your quote?
Once you have received your quote from us, please call the team directly to make your group booking. The prices provided are for the purpose of a quote and are subject to change if the price of your flights increases between the time of the quote and the time of booking. Prices are confirmed at the time of reservation.
All reservations will be subject to our group booking terms and conditions.
How do I pay for my group booking?
Fares, all taxes and charges relating to your group booking must be paid in full at the time of reservation.
A fee per passenger, per sector applies.

Click here for more details on our fees and charges.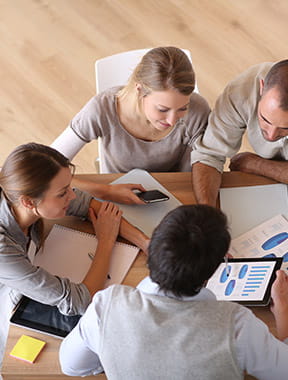 Our most popular destinations