GROUPS OF 10 ADULTS AND MORE
For you next get together, event, team collaboration or incentive trip.
Welcome to Group Bookings at easyJet
If you are planning any of the following trips, our group booking service can help you organise it as easy as possible:
Business

Conferences
Meetings and events
Incentive Travel
Sports teams
Leisure

School trips
Family holidays
Weddings and celebrations
Sporting events
Your Group Booking Benefits
Group bookings are not discounted, but have great benefits and flexibility:
Specialised and dedicated booking team with wealth of experience and knowledge
One guaranteed price for all customers traveling with the group
All members of your Group will be seated together
Final names are required just 5 days before departure
Baggage allowance can be shared among the group
Group can be split into smaller bookings
You can pay using multiple different cards
Dedicated support across 7 languages (EN - FR - ES - NL- PT - IT - DE)
Booking couldn't be easier
Simply call or email and one of our friendly team will provide you with a quote that includes your flights and any extras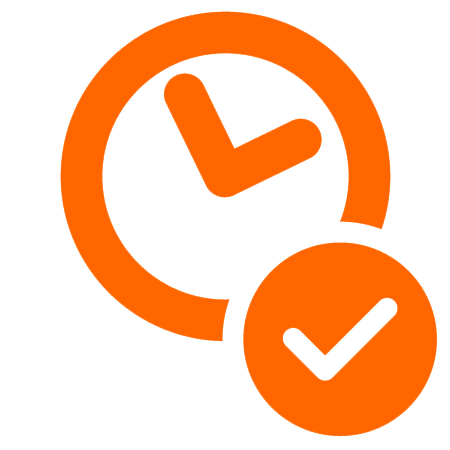 We're open 09:00 to 17:30
Monday to Sunday, UK local time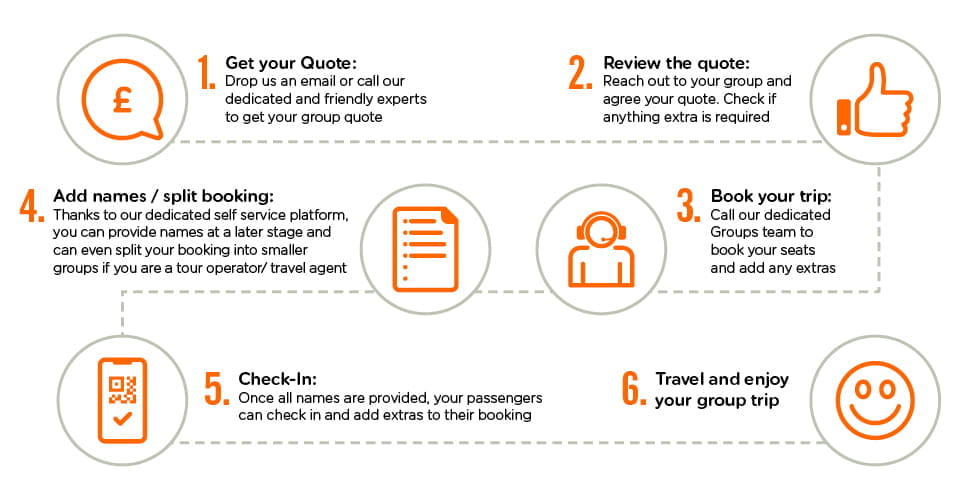 Group Booking FAQ's

To qualify for a group booking there must be a minimum of 10 passengers travelling on at least one flight.

Yes, group bookings (up to 40 passengers) can be made directly on easyJet.com. Booking this way means you will need to provide names and payment up front.

Group fares are not discounted and are generally priced more than our internet rates; as Group fares offer added features including:
A dedicated group booking assistance line and expert team
Free and unlimited name changes
Free standard seats together
Pooled baggage allowance
Exclusive and dedicated support

We are only able to quote for flights currently on public sale. Our schedule is reviewed and refreshed at regular intervals to ensure we deliver the best possible network to service our customers. Please refer to our website for release dates.

Unfortunately we do not offer any discounts on multiple group bookings.

No, not automatically. You will be asked at time of quoting if you would like hold bags or any other extras to be added to your seat quote.

It is possible for hold bags to be added later. All quoted prices are subjected to change.
easyJet accepts payment by Credit Card, Direct Deposit and Agency Payment (registered travel agents only). Payment fees apply to credit card payment.
Multiple cards can be used for payment via our Groups Team
For web bookings only one card can be used

A group booking can only be made for passengers travelling on the same route, date & time.

Group fares do not include check-in baggage. Please ask if you would like a hold bag added to your quotation. The total baggage allowance can be split between the group.

We do not have allocated group check-in desks at the airport. Group passengers can check-in individually once all names have been submitted.

All group fares are Nett only and no commission or remuneration is paid.

All easyJet fleet are in continual operation on regular scheduled services, however requests are considered. For more information please contact our commercial partner - SkyTrail.