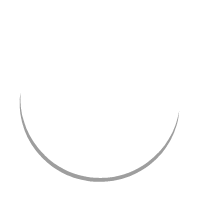 Important information for Ukrainians travelling via/to the UK
If you're a Ukrainian National you will need a valid visa to travel to the UK. You will also need a visa if you plan to transit (change flights) within the UK.
You can apply for a visa by completing an online application form before going to a UK Visa Application Centre (VAC) with your GWF reference to complete your applications. VAC's are available in locations across Europe including Warsaw, and Budapest. If you have family members who are based in the UK you can also apply for a Ukraine Family Scheme visa.
We really hope we'll be able to welcome you here soon
---
Важливу інформацію для українців, які подорожують через/до Великої Британії
Для подорожі до Великої Британії громадянам України необхідно мати чинну візу. Віза також потрібна для того, щоби подорожувати транзитом (із пересадкою) у Великій Британії.
Для того, щоби подати документи на отримання візи, необхідно заповнити онлайн-анкету та відвідати Центр прийому документів на візу до Великої Британії (VAC), надавши свій GWF. Центри VAC розміщені в різних містах Європи, з-поміж яких є Варшава та Будапешт. Якщо у вас є родичі, що мешкають у Великій Британії, ви можете подати заявку на отримання візи за Українською сімейною програмою.
Сподіваємося незабаром зустрічати вас у нашій країні.
---
Ważne informacje dla Ukraińców podróżujących przez lub do Wielkiej Brytanii
Jeśli jesteś obywatelem Ukrainy, aby móc podróżować do Wielkiej Brytanii będziesz potrzebować ważnej wizy. Obowiązek posiadania wizy dotyczy również podróży tranzytowej (przesiadki) w Wielkiej Brytanii.
Aby ubiegać się o wizę, wypełnij formularz online przed udaniem się do Brytyjskiego Centrum Wniosków Wizowych (VAC) z numerem referencyjnym GWF w celu ukończenia wniosku wizowego. Brytyjskie centra wizowe dostępne są w wielu miastach w Europie, między innymi w Warszawie i Budapeszcie. Jeśli twoja rodzina mieszka w Wielkiej Brytanii, istnieje możliwość ubiegania się o wizę w ramach programu wizowego dla rodzin z Ukrainy (Ukraine Family Scheme).
Jesteśmy pełni nadziei, że wkrótce będziemy mogli Cię powitać
A small number of flights on this route may be operated by our trusted airline partners, SmartLynx or Avion Express. Find out more about them.
Prepare to fly with confidence
Remember to check the latest government entry requirements for the countries you're travelling to. Requirements vary destination by destination so visit our COVID-19 Travel Hub to find out everything you need to know.
About our fares:
Bookings cancelled within 24 hours of booking are refundable minus a cancellation fee. After 24 hours, bookings are non-refundable but can be changed subject to applicable fees.
All flight times are the local time at the airport selected. Unless we inform you otherwise, flights listed above with a prefix of 'EZY' are operated by easyJet UK Limited, flights with a prefix of 'EJU' are operated by easyJet Europe Airline GmbH and flights with a prefix of 'EZS' are operated by easyJet Switzerland SA.
We will show any updates to the operator of your flight in our live
Flight Tracker
, which you can find on our website and in our mobile app.
Fees and charges
Note this is a UK retail site. Non UK cardholders transacting on this site may be subject to a cross border fee applied by their card issuer.
Standard Fare information
All our standard flight prices are shown for one adult travelling, one way and include all taxes, fees and charges. Hold luggage is not included and can be added for an additional fee.
FLEXI Fare information
Our FLEXI fare is a bundled fare with great additional benefits included in the price: an under seat bag (e.g. a handbag or laptop bag) in addition to your cabin bag, a 23kg hold bag, free Up Front seat (or upgrade to Extra Legroom at a discount), use of the easyJet Plus bag drop, Fast Track security (at most major airports), easyJet Plus Speedy Boarding, free flight changes within +/- 1 day (restrictions apply, see our Flexi fare page for further information), free route changes within +/- 1 day (fare difference may apply, see our Flexi fare page for further information), an EAT.DRINK.SHOP voucher to spend on board and if you're departing from London Gatwick or Geneva, our friends at AirportR can pick up for your luggage and check it in for you (*Service not available for flights departing GVA to any airport in France before 07:30 CEST). FLEXI fares are available to book for flights departing within 120 days of today. View Standard and FLEXI fares
Bags & Extras
Whichever fare you choose, everyone can bring on board one small under seat cabin bag (max. 45 x 36 x 20cm), to keep under the seat in front of you.
And, if you're an easyJet Plus member, booked a FLEXI fare or have purchased a large cabin bag, you can also bring on board a large cabin bag (max. 56 x 45 x 25cm) to be placed in an overhead locker. Large cabin bags are subject to available space on board. If there is no room available, we may place your bag in the hold for free.
Cabin bags are a lot cheaper when booked online in advance, so remember to add them before you travel.
Foreign Travel Advice
It is your responsibility to check Foreign Travel Advice for the countries you will be travelling to.