Why easyJet?

Our customers are your audience
easyJet can help you to reach 6 million passengers a month through different channels and can guarantee an in-market audience throughout Europe. We have a broad spectrum of customers for your brand to engage with.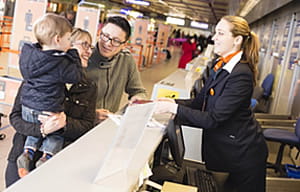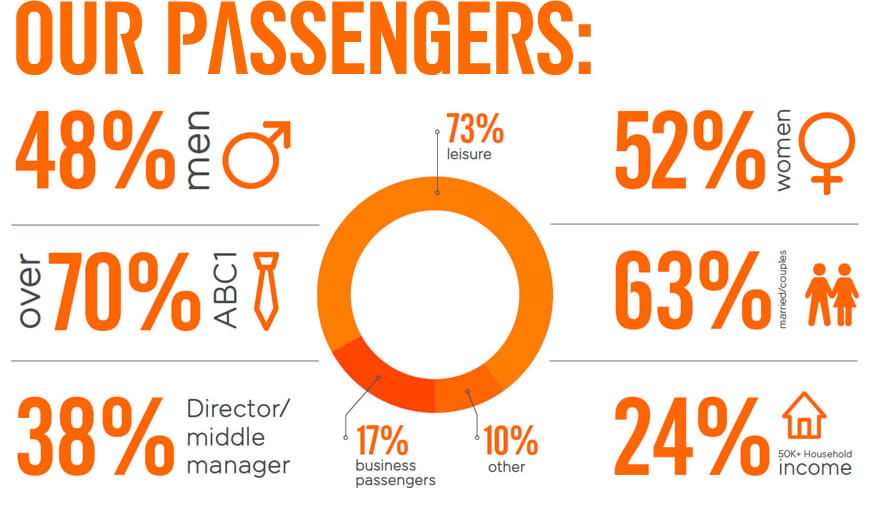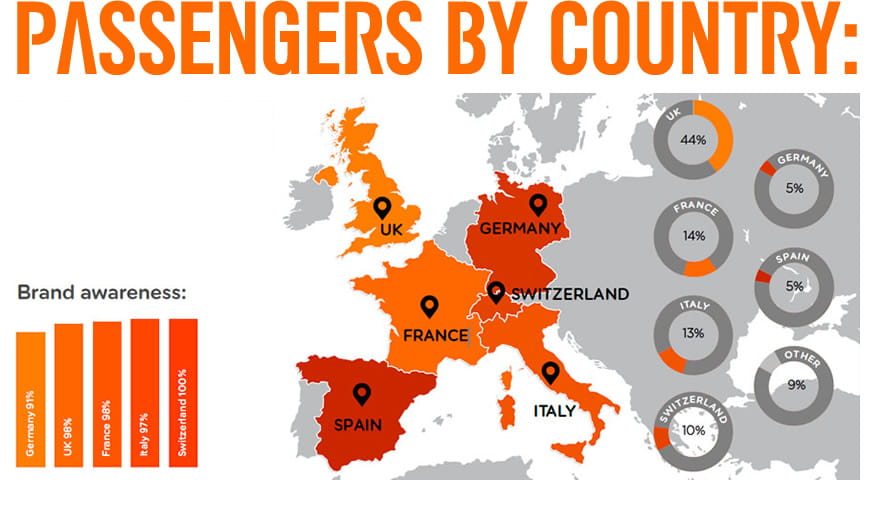 We offer the opportunity to reach customers across Europe
Solutions...
We offer a variety of options throughout the customer journey...
1. Seatbacks
Visible during the passenger's entire on board experience, we offer the opportunity to feature on the back of seatback headrests on easyJet aircrafts. This unique and exclusive access to consumers who frequently fly for business and leisure is a powerful way for brand owners to communicate.
Proven call to action medium capturing high dwell time (average 1.5 hours per sector)
Campaigns loaded monthly, packages to suit your needs
Featured on a minimum of 2 columns per month which can feature a combination of:
- 132 UK based aircraft
- 104 EU based aircraft
- 236 network-wide based aircraft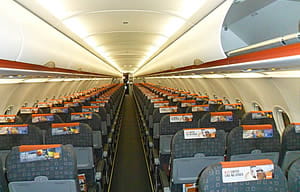 2. Inflight-magazine
Featured on board in the pocket of every seat, easyJet Traveller is read every month by over 5 million passengers. Its engaging content makes it a much sought after inflight magazine for both readers and advertisers alike. Awards:
- Travel Media Awards 2015: Customer Magazine of the Year
- BSME 2015: Editor of the Year – Branded Content Consumer
Take a look at our
inflight-magazine >
3. Targeted Advertising
The boarding pass is the second most important travel document after your passport. Passengers look at their boarding pass over 8 times per return journey. You can place your brand on this document and target consumers according to gender, nationality, language, age, destination route and departure airport.
Our work
We have developed a great relationship with established and reputable companies within Europe. Our partnerships have been short term or long term depending on the media needs of our partners.